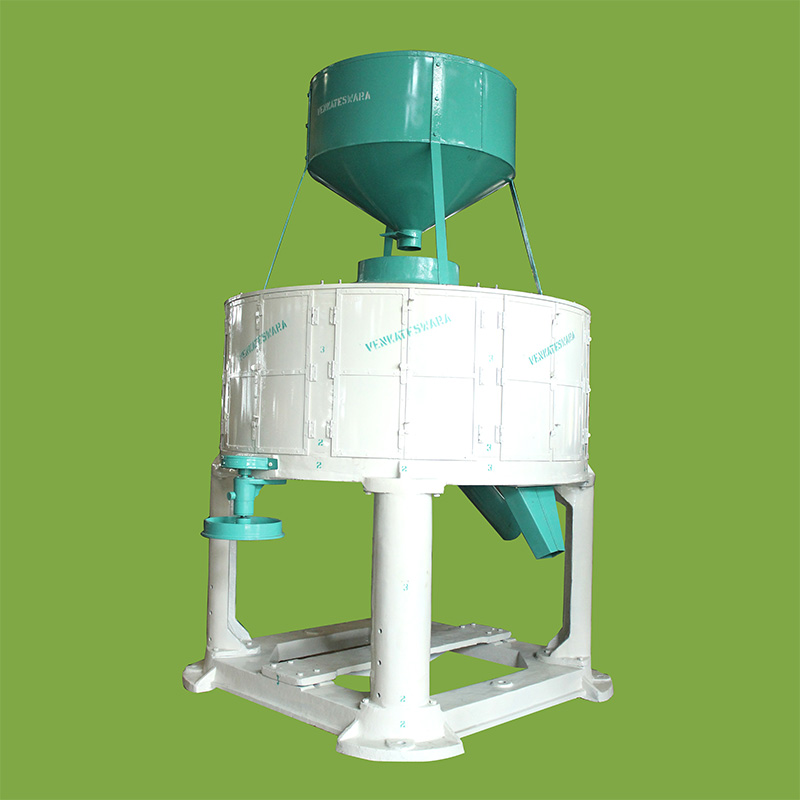 Cone Polisher
Cone Polisher is designed to remove the red, grey and brown rice coating. It is precisely designed using high quality cast iron.
It is equipped with a cone that is fixed on the stell shaft along with the ball bearing and high quality taper roller which makes the process very smooth and noise free.
This ensures the breakage free polishing of rice.
CODE No
PRODUCT
NAME
CAPACITY
ON PADDY
POWER RECOMMENDED
DIMENTIONS APPROXIMATE
L
B
H
CP1000
CONE POLISHER
2 TON / hr
25 HP / 960 RPM
1450mm
1380mm
2150mm
CP 1070
CONE POLISHER
3 TON / hr
30 HP / 960 RPM
1550mm
1400mm
2300mm
CP 1250
CONE POLISHER
4 TON / hr
40 HP / 960 RPM
1625mm
1520mm
2700mm
CP 1500
CONE POLISHER
5 TON / hr
50 HP / 960 RPM
2030mm
1900mm
2850mm