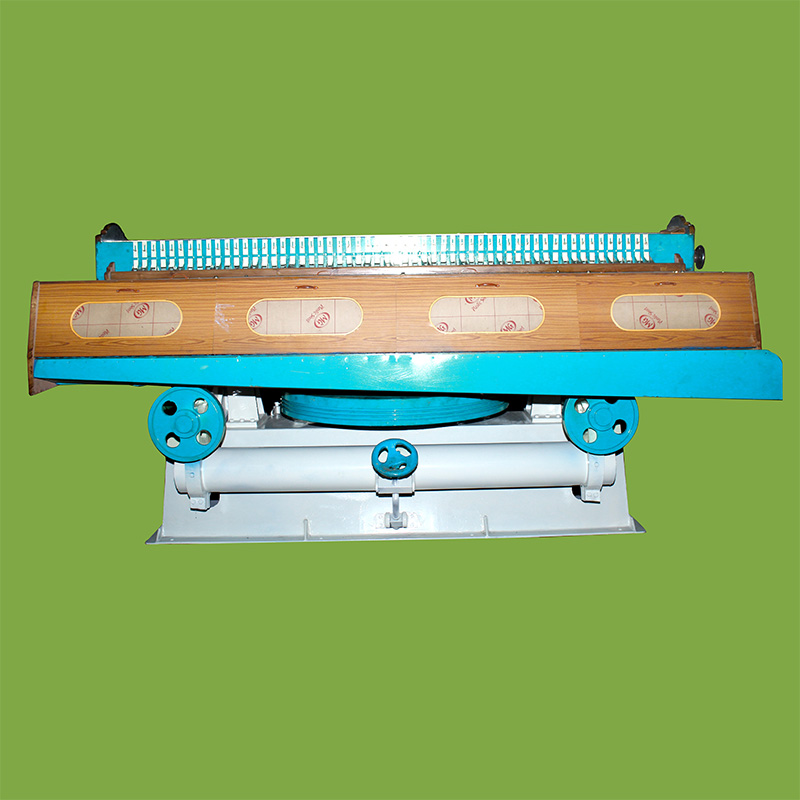 Paddy Separator Schuley Type
Paddy Separator is designed to separate the brown rice from the mixture of paddy and brown rice.
The separation is accomplished by passing the grain mix through a series of z shaped baffle compartments mounted on an inclined oscillating table utilizing the difference in the specific gravity and surface texture of the grains. There will be number of trays in this machine depending upon the capacity.
CODE No
PRODUCT
NAME
CAPACITY
ON PADDY
POWER RECOMMENDED
DIMENTIONS APPROXIMATE
L
B
H
PSA48
PADDY SEPARATOR
3.8 TON / hr
3 HP / 960 RPM
3810mm
1750mm
1700mm
PSA56
PADDY SEPARATOR
4.5 TON / hr
3 HP / 960 RPM
3600mm
1750mm
1780mm
PSA64
PADDY SEPARATOR
5 TON / hr
5 HP / 960 RPM
3810mm
1750mm
1780mm
PSA84
PADDY SEPARATOR
6.5 TON / hr
7.5 HP / 960 RPM
4870mm
1750mm
1780mm
PSA100
PADDY SEPARATOR
8 TON / hr
7.5 HP / 960 RPM
5640mm
1750mm
1780mm
PSA108
PADDY SEPARATOR
8.5 TON / hr
7.5 HP / 960 RPM
5950mm
1750mm
1780mm