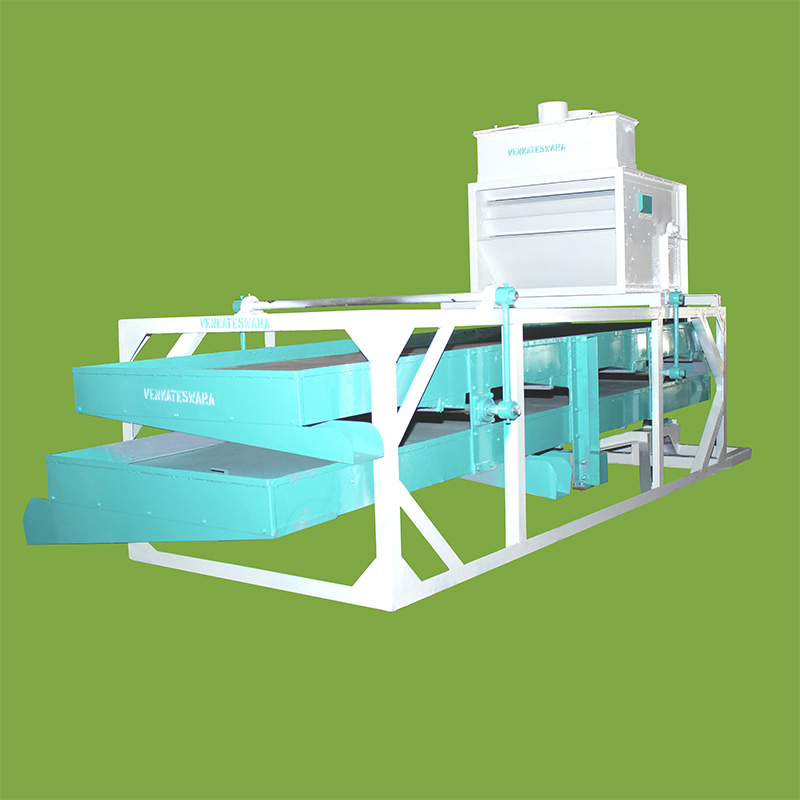 Pre Cleaner
Pre Cleaner is the first cleaner in the rice mill designed to remove all impurities, unfilled grains, seeds and foreign particles from the paddy.
Aspiration system in this machine removes dust and lighter impurities. Rotary drum in this machine removes straw and any oversized impurities.
This machine provides multiple decks of screens based on the grade of material to be processed to separate finer impurities as well as any oversized impurities.
CODE No
PRODUCT
NAME
CAPACITY
ON PADDY
POWER RECOMMENDED
DIMENTIONS APPROXIMATE
L
B
H
PSI83
PADDY SIEVE
8 x 3
2 TON / hr
2 HP / 1440 RPM
3040mm
1320mm
1520mm
PSI103
PADDY SIEVE
10 x 3
3 TON / hr
3 HP / 1440 RPM
3650mm
1320mm
1520mm
PSI124
PADDY SIEVE
12 x 4
5 TON / hr
5 HP / 1440 RPM
4520mm
1670mm
1750mm
PSI164
PADDY SIEVE
16 x 4
8 TON / hr
7.5 HP / 1440 RPM
6050mm
1670mm
1750mm