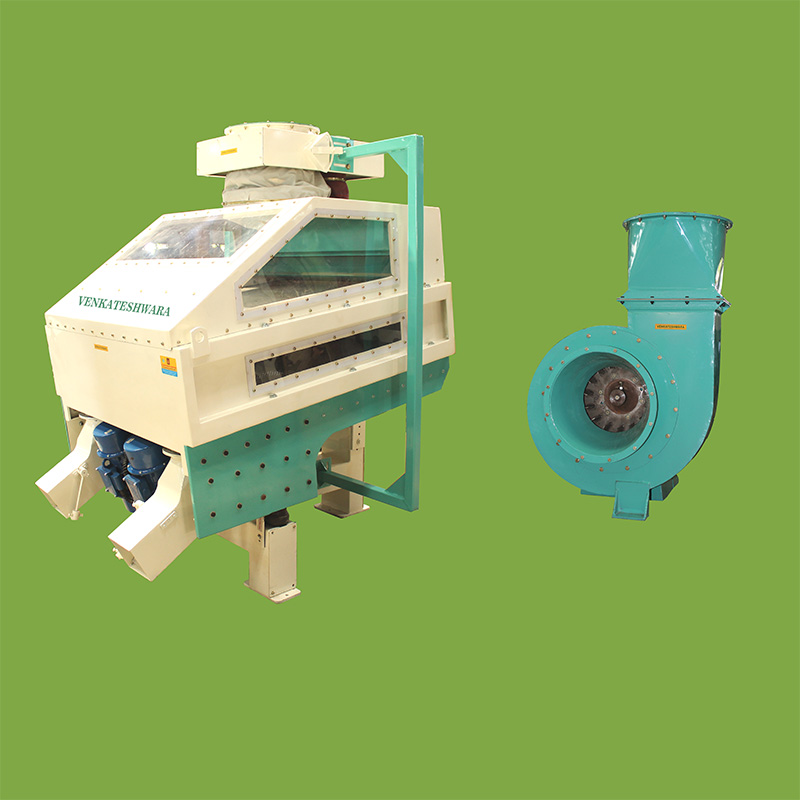 Vibro Paddy Cleaner cum Destoner
Vibro Paddy Cleaner is designed to remove all impurities, unfilled grains, seeds, stones and foreign particles from the paddy. This machine separates stones and heavy material by density difference.
This heavy duty machine is provided with dust aspiration system. Vibro motors fitted in this machine provides long life with low maintenance cost.
This machine provides multiple decks of screens based on the grade of material to be processed to separate finer impurities as well as any oversized impurities.
CODE No
PRODUCT
NAME
CAPACITY
ON PADDY
POWER RECOMMENDED
DIMENTIONS APPROXIMATE
L
B
H
VDS5
VIBRO DESTONER
5 TON / hr
0.5 HP / 960 RPM - 2No's
1770mm
1250mm
2180mm
SSB10
BLOWER
10 HP / 3000 RPM
760mm
800mm
1200mm
VDS8
VIBRO DESTONER
8 TON / hr
1 HP / 960 RPM - 2No's
2100mm
1550mm
2180mm
SSB15
BLOWER
15 HP / 3000 RPM
940mm
1020mm
1270mm